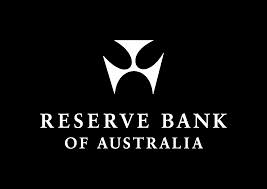 The country's housing market remains a source of economic strength, according to the Reserve Bank of Australia's (RBA) May board meeting minutes.
A Property Observer article featured information about the RBA advice of that strong growth in housing investment in the first half of 2014, dwelling approvals and commencements remain at high levels despite a recent decline. The RBA noted that housing price inflation had eased in past months from its recent 'rapid pace', citing softening auction clearance rates and stabilising housing loan approval numbers.
Demand for both established and new housing remains strong according to other indicators, including turnover, first home owner grants and loan approvals.
The board noted a lower than expected inflation outcome for the March quarter. This followed on from a 'surprisingly high' quarterly inflation figure for December of 0.8%. Underlying inflation in the March quarter was around 2.5-2.75% in year-end terms. The board's forecast for underlying inflation remained consistent.
According to the RBA, the price increase for tradable goods was consistent with the depreciation of the exchange rate over the past year. Price inflation for non-tradables had softened to 3% in year-ended terms, markedly down from the 4% average of the past decade. The board cited declining wage growth over the preceding two years as a key factor in the decline.
Following late 2013's pick-up in economic activity, indicators for labour market conditions showed some improvement. The unemployment rate was down for March, though it is unclear whether this is due to monthly volatility. However the board also noted strengthening employment growth and an apparently stabilising participation rate over the past few months.
Driven by strong export growth, economic activity increased over the previous six months. Economic growth is unlikely to continue at the same pace over the next few quarters, given that export growth is not expected to remain at the same high levels.
Growth in retail sales seems to have stabilised following strong increases at the beginning of the year. Household consumption remains supported by low interest rates and rising housing prices, with consumer sentiment staying around long-run average levels.
According to a number of surveys, business sentiment remains at average levels after climbing from mid-2013 lows. The board noted that business investment in construction could pick up, despite declines in non-residential building approvals in recent months.
Gross Domestic Product (GDP) growth over 2014-2015 is expected to be slightly below trend, given the decline in mining investment and planned budgetary tightening. However, economic growth is expected to 'pick up to an above-trend pace' in 2015-16 due to the contributions of non-mining business investment and liquefied natural gas exports.
*source Property Observer website and RBA
Highly Efficient and Customer Focused
Oliver Myers Real Estate Gosford is a long standing and well established leading Central Coast Business serving the real estate needs of an ever growing population in an highly efficient and customer focused manner.
We have dealt directly with their agency and more specific with Principal Tony Myers, over many years now and cannot speak more highly of their commitment to their clientele and for their complete professionalism in all that they do.
For all your real estate and property investment needs, you need go no further that Oliver Myers Real Estate and Tony Myers.
- Peter & Janette Hogg, Proprietors Platinum Retirement Solutions
West Gosford
Best Real Estate Book Ever!
I've tried to read other real estate books and they are all really large and hard going.
Tony's book is plain and simple, easy for everyone to understand.
It's the best real estate book I've ever read.
- George Szafranski
Terrigal
Well Thought Of
Tony Myers is a well known real estate agent who I have known for about 30 years. He has a thorough knowledge of the Central Coast property market and is well thought of with those whom he does business.
- Edgar Adams
Editor at Central Coast Business Review
Excellent Customer Service
The team from Oliver Myers Real Estate have gone above and beyond expectations to help me. They gave more than 100% effort to work with me to help me find my dream home. I cannot fault their service and would certainly recommend them to my friends and family.
- Pauline Marquette
Lambton NSW